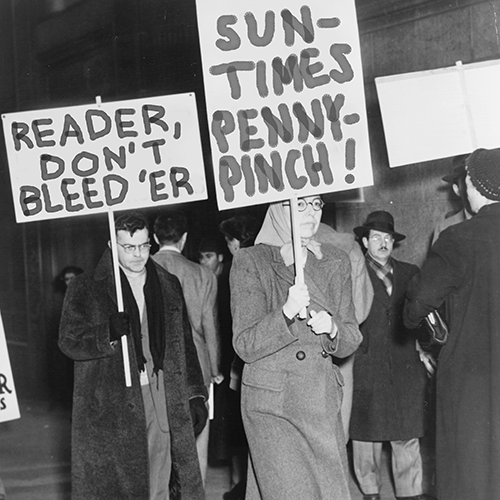 Staff of the Chicago Reader last year became unionized members of the Chicago News Guild—and since then have been in contract negotiations with the owners of the Chicago Sun-Times.
In the talks, Reader writer Ben Joravsky has emerged as a face of the negotiations—a role he says he didn't expect, nor did he want. That's one subject of this audio interview with Joravsky by Dave Glowacz.
Dave and Ben also discuss Joravsky's role in the bargaining unit; the contentious issues that have prevented a contract agreement; and the dilemma facing activist journalists. Length 6 minutes standard, 30.5 minutes premium.
Music: "Space Girlfriend" by The Dirty Moogs
Standard audio:
Premium audio:
Article: "Don't think of the Reader's public appeal as a negotiating gimmick" (Chicago Reader)
Article: "Help us win the fight for the Reader: its bold writing must be saved" (medium.com)